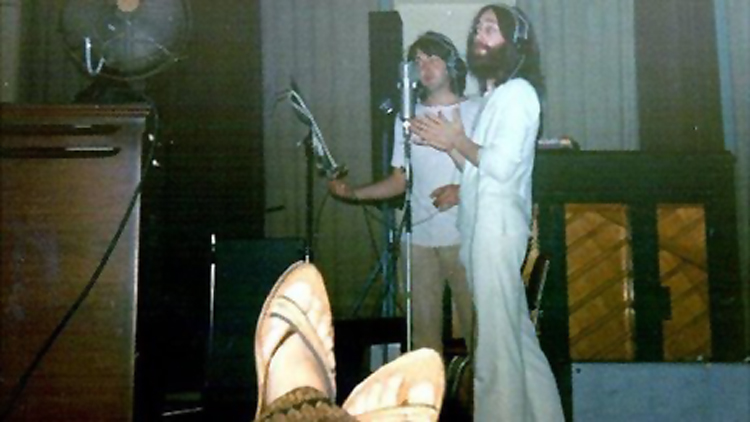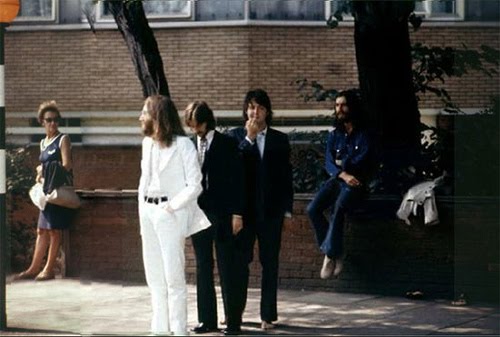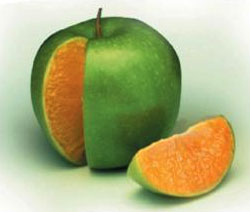 Here's your invitation so make your reservation to join me, "Everybody's Favorite Tour Guide", james d. jones as I take you on a Magical Mystery Tour through the Beatle Years and Beyond…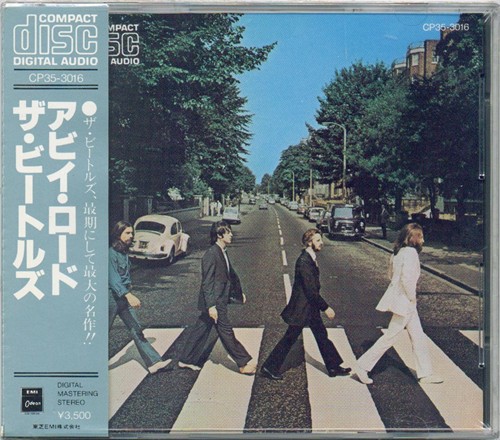 Today an extra special treat for you. I present to you the first CD version of the Beatles Abbey Road!!! This was 4 years before cds were released worldwide! More information on this… In 1983, Toshiba-EMI Japan released CP35-3016: the first official Beatles CD, but quickly withdrew it from sale after legal problems. Four years later, a new EMI version of the CD was created and released worldwide. CP35-3016 (often called the "black triangle" version in reference to the label artwork) has less dynamic-range (cd-mastering) compression, treble emphasis and consequently more hiss than the later version(s). It is generally held in high regard as a remarkable transparant and natural sounding version of the 1969 'Abbey Road' album. "Black Triangles" are 1st -generation CDs released by EMI-Toshiba in Japan, during the initial launch of the CD format, in 1983. The name is derived from the label design that was used on the CD. Most stayed in print for less than a couple of years (some, like "Abbey Road", **much** less), and in general, they're highly sought after because they are reasonably flat transfers of the Japanese master tapes used for each title. "Abbey Road" and "Wings Greatest" are LP masters, for example, have no noise reduction,and are very dynamic– particularly when you compare them to the officially-sanctioned versions that British EMI released after 1987 and in my personally opinion this rivals this 2009 remastered version as well hands down.
From there we travel straight into the Solo Effort Years with the songs you love and know by heart as well as some you may have simply forgotten… fret not my dear Tourists for it's what I do and Beyond… Enjoy.